Vertical Packaging Machines
MBP RS700/800
Intermittent 1+ 1 reel (optional) Steelo-Bag on calendar or on forming tube.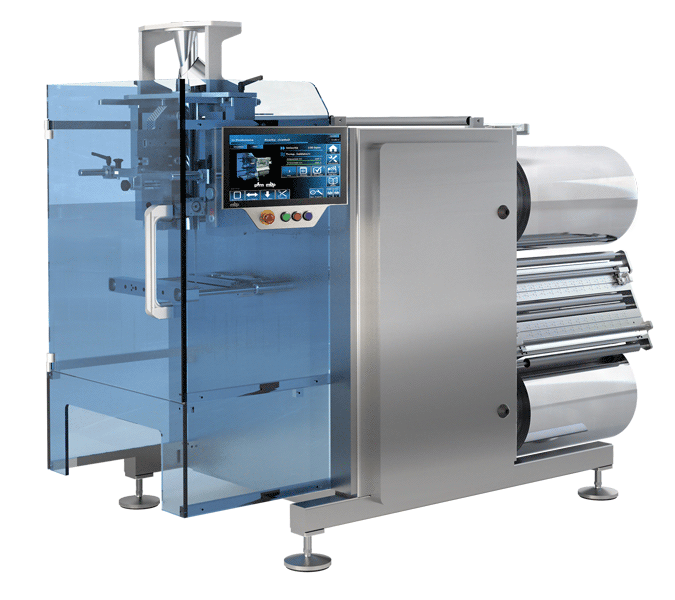 MULTIPLIES THE POSSIBILITIES
The versatility of the R-series becomes evident with the RS version, which increases the machine's range of use, simply by adding some options:
The possibility of installing two motorized reel-holding shafts with easy reel splicing;
The possibility of adding a cross web zip;
The possibility of positioning the Steelo-Bag sealing unit (square bottom, 4-seals) in the calender; useful in the case of numerous format changes;
The possibility of using forming tubes with a round section and rectangular ends, which simplify the passage of bulky products.
RS700: intermittent motion
available with one or two reel-holder shafts for pillow-packs and steelo-packs.
The Steelo-bag can be made either on the forming tube or in calendar. In the Steelo version a start/stop engine is provided in the calendar (like the Solaris-Evo machine). Available in the single or Twin version with Hermetic-Box frame. RS700 in the only machine on which it is possible to install a cross web zip on pillow-bag.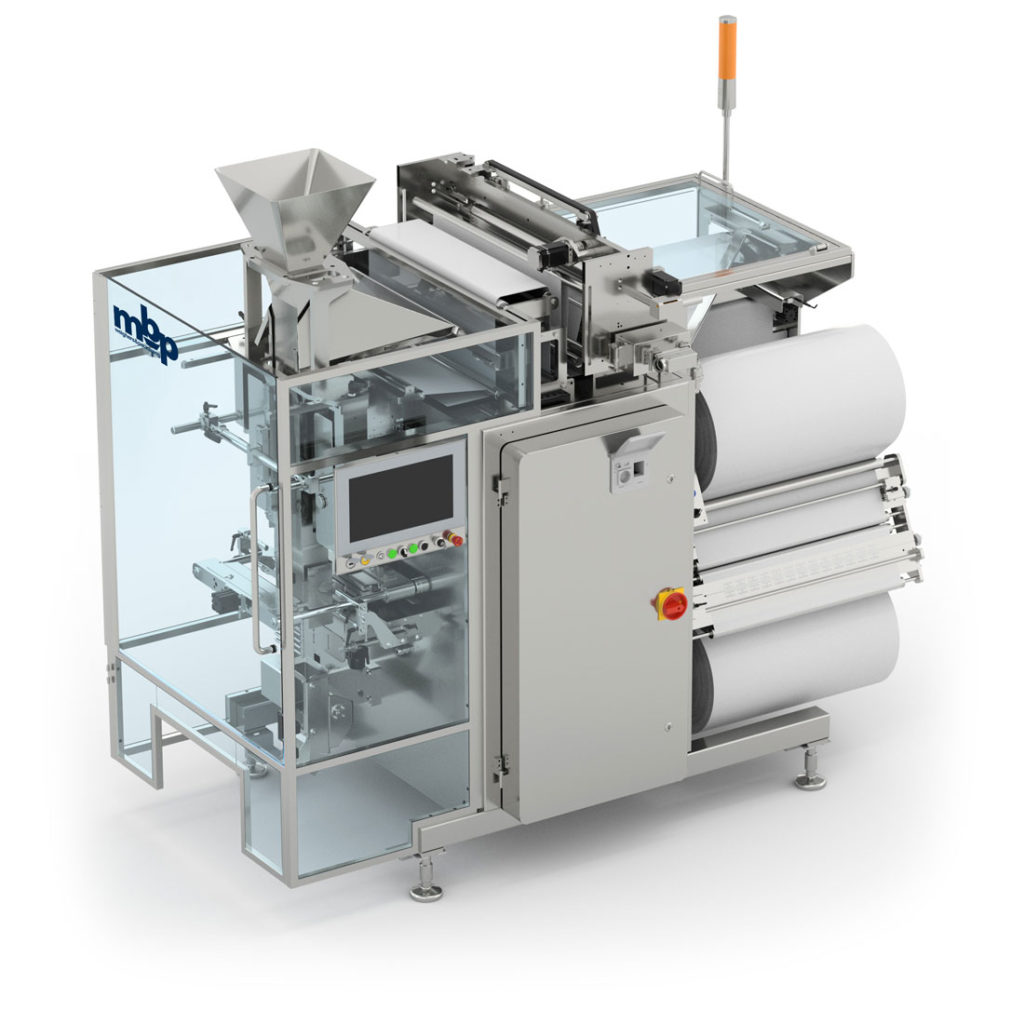 Productivity
The RS700 machine guarantees exceptional performance. The reduced number of rollers, the unique operating principle, the simple and effective mechanics of film pulling and sealing, together with powerful software, allows the RS700 to run at a mechanical speed of up to 120 cycles per minute.
RS800
Extra wide version of its RS700
Other than a 800-mm reel belt, the width of the frame extends by 150 mm in order to increase the travel of the film-turn triangle and therefore make full use of the 350-mm sealing clamp through off-set sealing. The maximum height of bag sealing increases from 400 to 480 mm. The high-pressure transverse sealing unit is available as optional feature.
Packages Pillow Bag
W: 80-300mm

L: 50-400mm

Up to 140 packs/min

Up to 60 packs/min with Zip Gusseted Bag
W: 80-300mm

D: 30-100mm

W+D <250mm

L: 50-400mm

Up to 140 packs/min Block Bottom
W: 100-260mm

D: 50-100mm

W+D<250mm

L:100-380mm

Up to 70 packs/min Steelo-Bag
W: 100-170mm

D: 50-90mm

W+D<250mm

L: 100-350mm

Up to 70 packs/min