Weighing & Packaging solutions for
Frozen foods
For over 20 years we have seen an increase in the consumption of frozen foods. They have been transformed from an "emergency resource" to "convenience" products par excellence as they are easy to prepare, save time and provide greater variety. MBP has mirrored development in this industry and perfected a range of multi-head weighers able to handle any frozen or deep frozen food whilst preserving its flavour and appearance.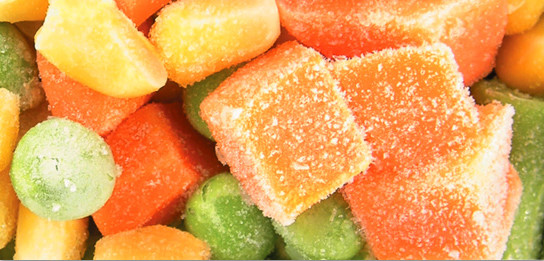 The advantages offered by MBP weighers for frozen food:
Complete protection of all the machine's components against formation of ice and ingress of aggressive agents typical of working environments in this industry.
Extremely fast, easy cleaning and disinfecting of the entire machine. Can be washed down completely even with water jets.
The machine can be integrated with high-speed packaging machines.
Types of product weighable:
Frozen meat
Pre-cooked frozen food
Frozen cheese 
Frozen fruit
Frozen bread
Frozen pasta
Frozen fish
Frozen vegetables
Weighing & Packaging Solutions
for Frozen foods