Weighing & Packaging Solutions for
Pasta
Long and short pasta shapes, nests and special pastas – whether fresh, dried, seasoned with a sauce or frozen – are typical Italian foods which contain very different levels of moisture and acidity as well as different ingredients and come in a variety of shapes and weights. Pasta is often breakable or sticky so requires extremely accurate weighing combined with even distribution inside the pack. The great variety of pasta shapes and surface finishes – smooth, ridged and so forth – adds to the long list of industry requirements met fully by MBP multi-head weighers.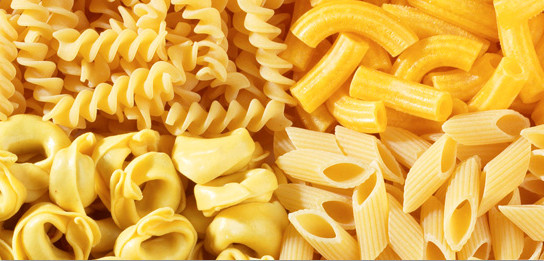 The advantages offered by MBP weighers for pasta:
Accurate weighing achieved in the shortest time possible thanks to new generation software.
Constant control over product flow due to the variable angles of vibrating bases and the AVI function.
Minimum times required for format changes.
Types of product weighable:
Fresh pasta
Dried pasta
Frozen pasta
Rice
Weighing & Packaging Solutions
for Pasta