Weighing & Packaging solutions for
Sweets
Confectionery comes in dozens of different colours, flavours, shapes and sizes. In addition, sugar confectioneries are fragile, sticky products and are sometimes dusty on the surface or crystal clear and difficult to transport. They require extremely high-speed product flow through the weigher and also high accuracy weighing since pack weight may be quite low. The high degree of flexibility provided by MBP weighers overcomes all these problems connected with confectionery.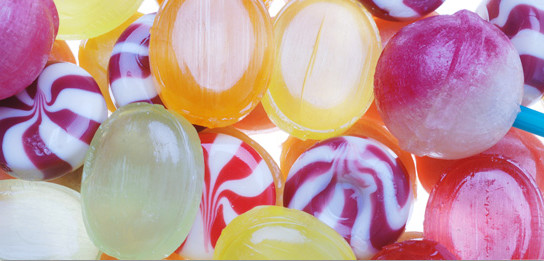 The advantages offered by MBP weighers for confectionery:
High degree of protection of the machine against sugar dust and its abrasive and corrosive effects provided by construction of moving components, body and top cover in AISI 304 steel.
Precise control of product flow on vibrating channels by means of AVI and ARC functions, particularly useful for sticky products or those with high moisture content.
Extremely fast and accurate weighing, with product waste reduced to an absolute minimum even for small formats.
Fast and accurate product mixing.
Components easy to clean and disinfect.
Types of product weighable:
Sugar confectionery
Chocolates
Toffees
Nougat sweets
Weighing & Packaging Solutions
for Sweets