MBP Bridge
Connectivity and Clarity
The connection between PFM and the world: customers, agents, partners. A platform of remote services to communicate and share information.
A platform of digital services, which focuses on employing the most advanced technology to strengthen and improve the connection with all our customers and professionals. Such technology allows us to meet our customers, operate on our machines, train technicians and develop projects.
On-line F.A.T And Smart Meetings
PFM Bridge allows us to remotely perform livestream F.A.T.s (Factory Acceptance Test): the operator can carry out all the necessary procedures to live test a machine or a whole line, using cameras to communicate with the customer and exchange useful indications and opinions. PFM has implemented this kind of technology to keep meeting delivery deadlines and, at the same time, preserving efficiency and quality standards – not to mention sustainability: thanks to PFM Bridge, in fact, F.A.T.s transfer time and costs are drastically reduced.
During this particular moment, remote meetings are growing exponentially because they are quick, immediate, easy. In a word, they are SMART. Implementing all communication tools has allowed our partners and us to take advantage of technology to perform commercial and technical meetings with customers, technicians and suppliers.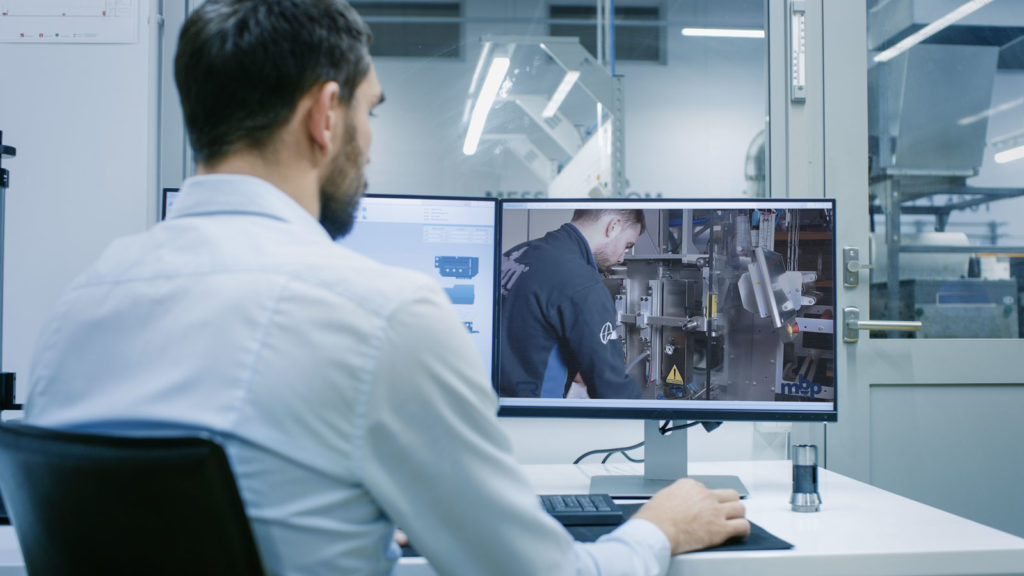 Remote Assistance
Remote assistance has been performed and tested in PFM for years. Machines and lines that are set up for online connection allow our operators to remotely connect and intervene on any possible problem or malfunctioning. A team of several engineers and specialized technicians is constantly available to solve everyday problems and possibly send any needed spare part worldwide.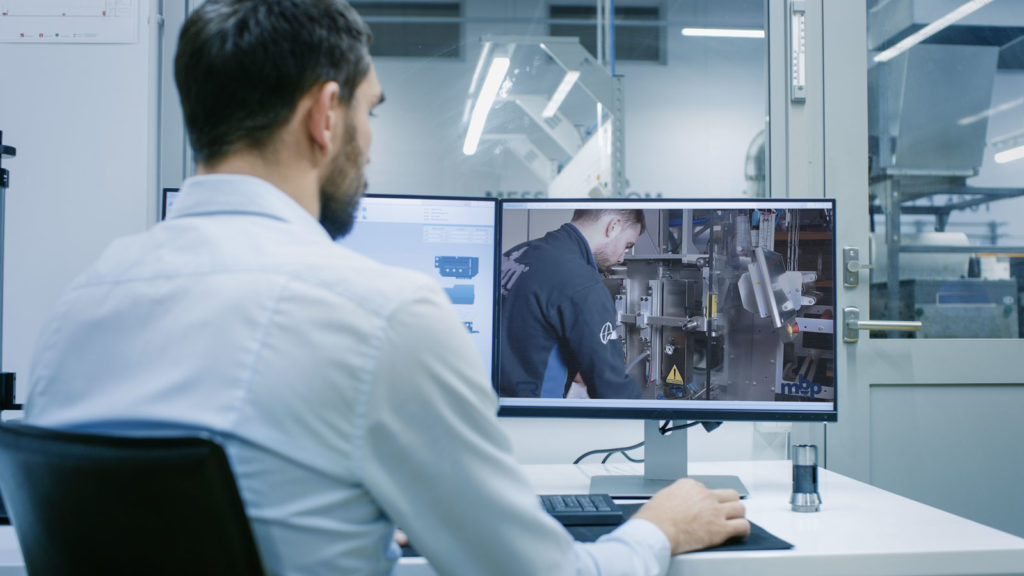 MBP has a high quality internal and external service organization, linked to the rest of the PFM Group, which is able to assist customers at all times, from the moment specific requirements are identified, right through to the fast, global after-sales service. MBP continuously carries out research to produce efficient systems and assist the company's customers. For example, multimedia communication with the outside world allows service technicians to gain remote access to the weigher.
The Teleservice on-line help system is able to organize despatch of spare parts within 24 hours, and automatically schedule service and transfer technicians to visit the customer's site.
Further features of MBP service include facilities to:
– connect to the Ethernet/Internet to view, download and print statistical data, send/receive recipes and software;
– install a web cam to control product flow
– download production data in various formats compatible with the most modern control and manufacturing software.