Weighing & Packaging Solutions for
Snacks
Delicate, easily breakable and often salted on the surface, snacks such as crisps and savoury nibbles require a high-tech, reliable weighing system to ensure the load channels do not become clogged with suspended particles and residues. MBP is able to cope with all these potential problems.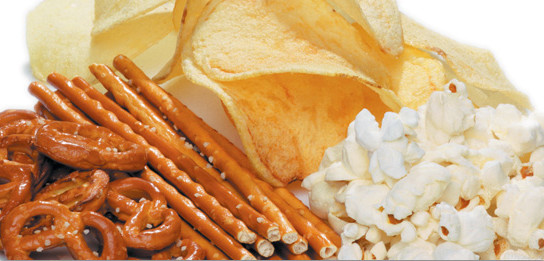 The advantages offered by MBP weighers for Snacks:
Delicate handling of product to prevent breakage.
High degree of protection against aggressive agents (salt), due to the machine's structure being constructed entirely of AISI 304 steel.
Minimum times required for format/recipe changes.
Types of product weighable:
Crisps
Popcorn
Small crackers
Sweet snacks
Weighing & Packaging Solutions
for Snacks