Vertical Packaging Machines
MBP RX800
The synthesis of operational simplicity, high productivity and very low running costs.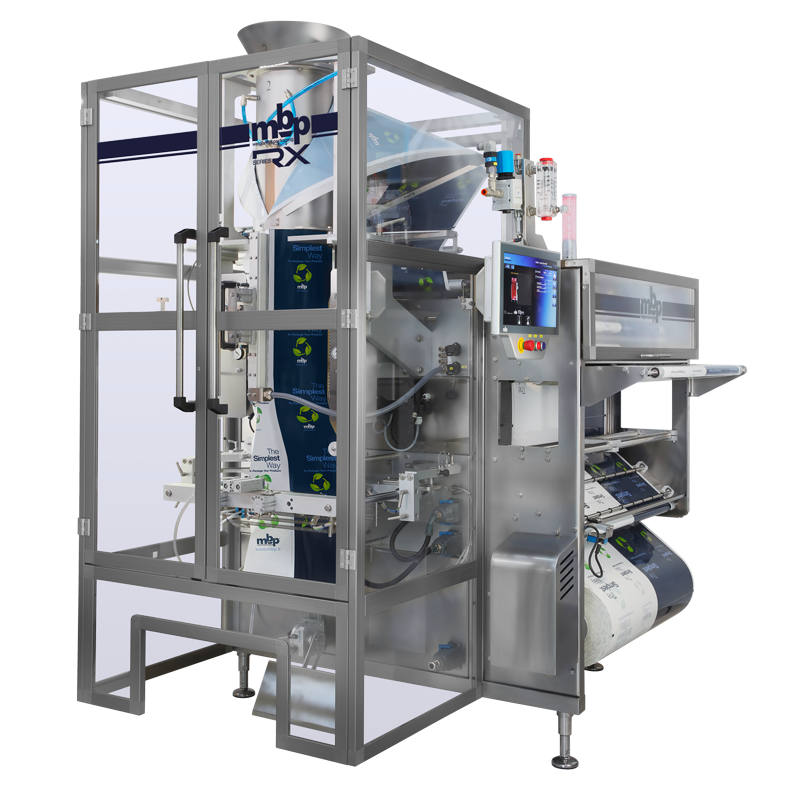 HIGH PRODUCTIVITY AND LOW COSTS
RX800 is the entry-level VFFS machine of the MBP R range, representing the synthesis of operational simplicity, high productivity and very low running costs.
It is the machine that applies the innovative principle of the R-Series, which features a motorized reel-holder shaft rotated by 90°, the electronic dancing roller that transforms the motion of the film from continuous to alternating and then the film-turning triangle, which keeps the film centered with respect to the forming tube that ensures perfect packs with perfect print and seals.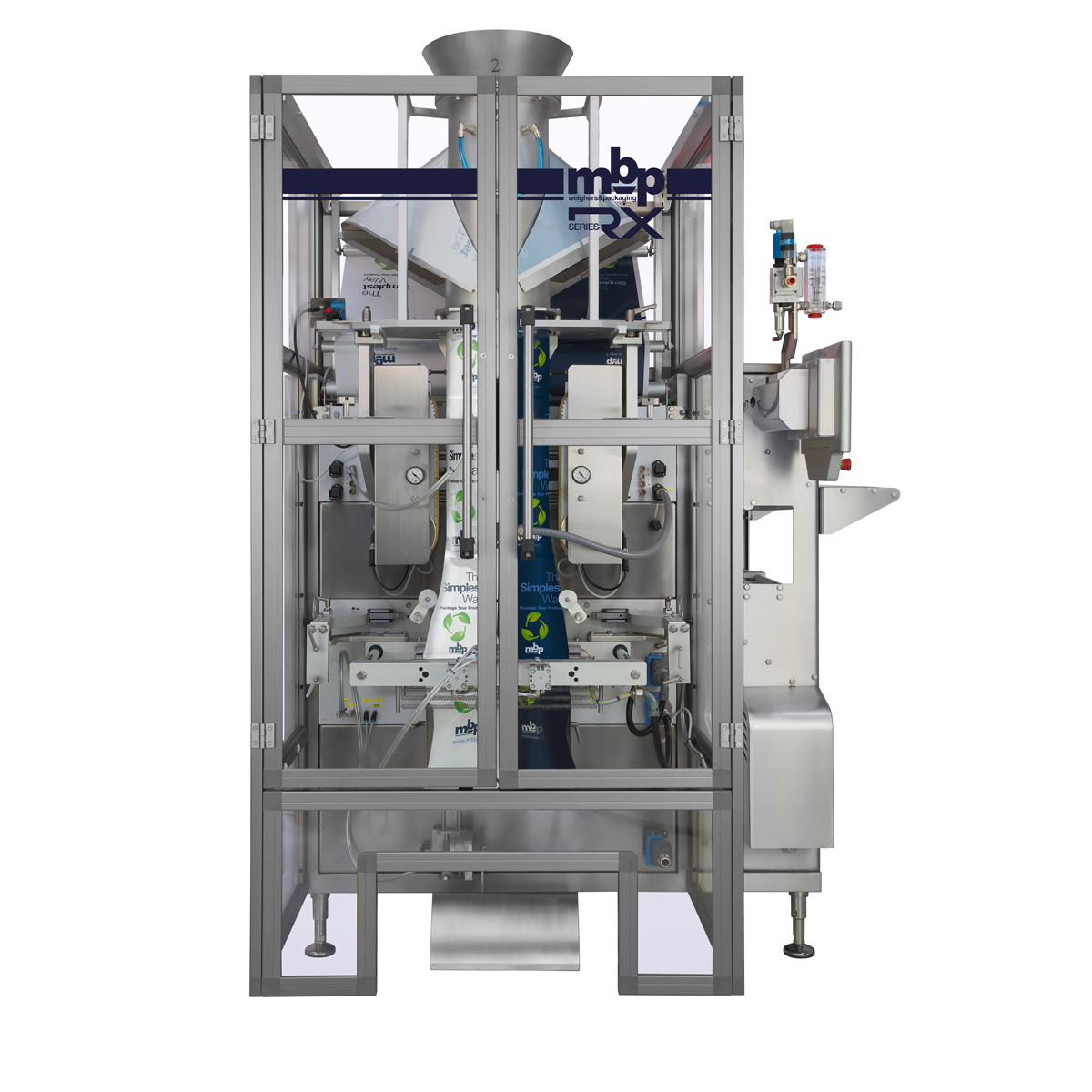 RX800 TOP Advantages
A total of only 6 rollers from the reel to the forming tube, eliminating the main cause of film stretch, which limits speed and compromises the aesthetics of the package.
The film-turning triangle ensures perfect centering of the sealing edges in real time.
The reel does not need to be centered on the expansion shaft and the film-turning triangle takes care of this automatically. The reel must be positioned in the stop position: an action that is very simple for the operator.
Absence of the reel brake and relative adjustments. The film tension is controlled by the appropriate recipe parameter.
The maximum reel width is 800mm and the crimpers width is 400mm, therefore great variability in both pillow-bag, block bottom and 4 side seal formats.
The format changeover between pillow-bag and steelo-bag (4 side seals block bottom bag) is just 5 minutes.
The monitor shows the remaining runtime of the machine and the estimated time of replacement.
The rear electric panel ensures maximum accessibility to the electric and mechanical components.
The RX is already set up for the Twin version, so it can be combined at any time with a twin mirror RX to double production.
The machine is controlled by an industrial PC that can be interfaced with any management software and it is very easy to connect to the network to perform remote assistance according to Industry 4.0 criteria.
Packages Pillow Bag
W: 100-385mm

L: 80-500mm

Max film reel Width 800mm

Up to 70 bags/min Gusseted Bag
W: 100-330mm

D: 45-100mm

L: 80-450mm

Max film reel Width 800mm

Up to 70 bags/min Block Bottom
W: 80-270mm

D: 55-100mm

L: 100-460mm

Up to 50 bags/min

Max film reel Width 690mm Steelo-Bag
W: 90-270mm

D: 55-120mm

L: 100-350mm

Up to 50 bags/min

(depending upon film type and bag size)

Lateral sealing 5mm

Max film reel Width 650mm