Weighing & Packaging solutions for
Pet Food
Food for dogs, cats, fish, birds and other types of pets. Dry feeds, wet food products, sterilizable or pasteurizable products can be dosed, weighed and packed by MBP multihead and linear weghers, Vertical form fill and seal machines R-Series which ensure for this sector: respect for product integrity, minimized production waste, and maximum efficiency in handling wet and sticky hard-to-flow products.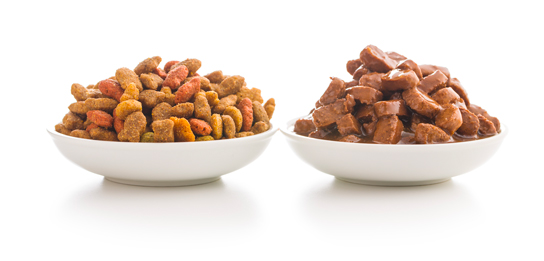 The advantages offered by MBP weighers for pet food:
Extremely delicate handling due to the presence of dedicated soft-touch components, systems that reduce drop speed during the weighing and packaging stages and systems for reducing drop height.
High degree of protection for the machine against dust provided by construction of components, body and top cover in AISI 304 steel.
Product waste reduced to zero.
No obstruction of the forming tube thanks to the DSC (Drop Sequence Control) system.
Easy to clean and disinfect: can be completely dismantled in just a few minutes and washed.
Complete protection of all machine components against ingress of salts and aggressive agents.
Precise control of product flow on vibrating channels through the use of AVI and ARC functions, particularly useful for sticky products or those with high moisture content.
Types of product weighable:
Dry pet food
Dental sticks
Wet pet food
Weighing & Packaging Solutions
for Pet Food