Weighing & Packaging Solutions for
Cereals
Breakfast cereals need delicate handling because they may be dusty or sticky. Over the last few years they have been enriched with ingredients such as fruit and malted barley, while puffed rice and other varieties have been added to the basic product. MBP weighers are able to manage the frequent recipe changes encountered with these products and produce accurate weights.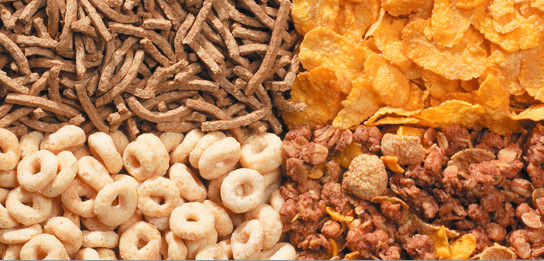 The advantages offered by MBP weighers for cereals:
IP 66 protection rating of machine against ingress of dust and liquids.
Constant control of product flow on vibrating channels through the use of AVI and ARC functions, particularly useful for sticky products or those with high moisture content.
Fast, accurate and versatile mix of products.
Weigher integrates completely with primary and secondary packaging lines.
Product loss equal to +-0 during product flow control.
Types of product weighable:
Ring-shaped breakfast cereals
Biscuit breakfast cereals
Breakfast cereals with fruit
Muesli-type breakfast cereals
Bran sticks
Cereal mixtures
Weighing & Packaging Solutions
for Cereals