Vertical Packaging Machines
MBP RQ550 Nano
Intermittent, Single-reel Vertical Form Fill Seal with removable sealing unit.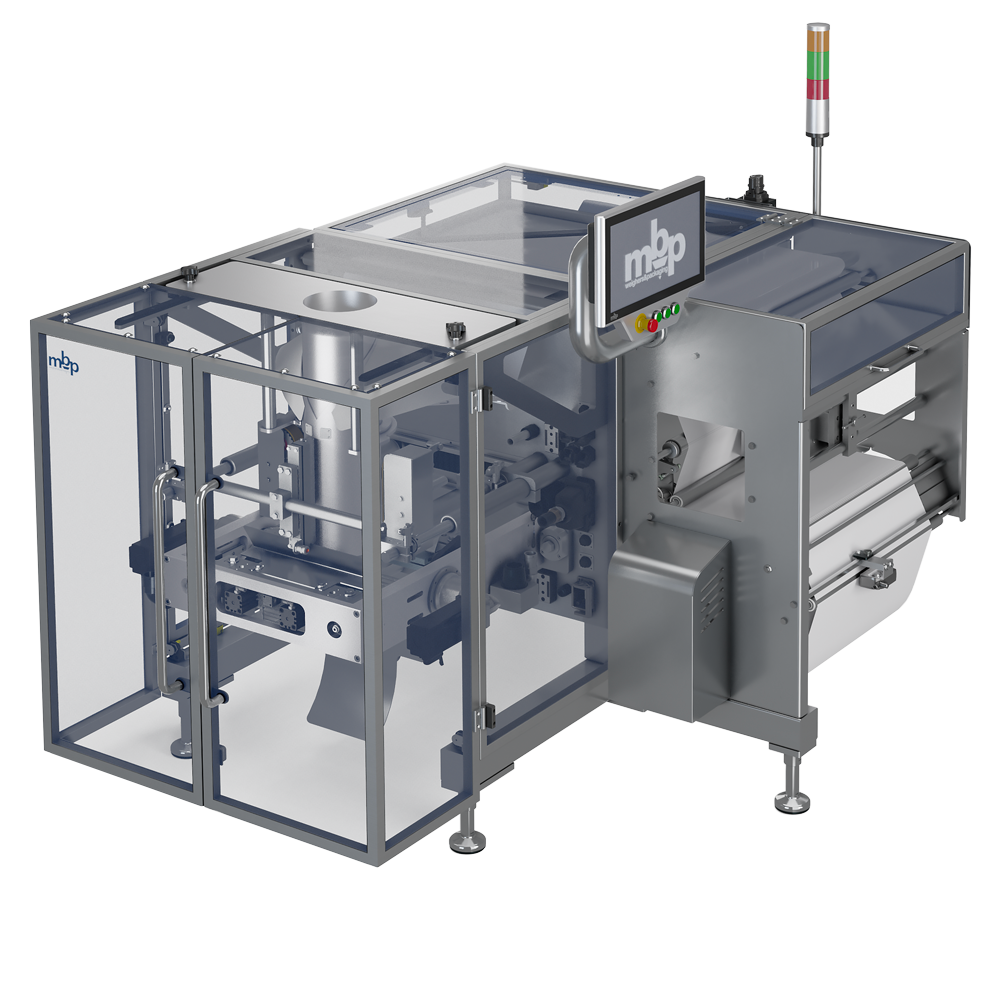 MBP RQ550 Nano
R-evolutionary VFFS Wrappers – From Pillow Bag to Doy-Style with Quick Release Module
RQ550 Nano is an intermittent motion VFFS machine, lowered version, to produce pillow-bags, square-bottom bags, Steelo-bags and Doy-Style bags.
The RQ550 Nano incorporates all the features of the R-Series plus the advantages of the interchangeable, removable QRM POWER FEEDBACK sealing unit for quick and easy format changes.
The height of the machine from the ground to the top of the forming tube is only 1200mm.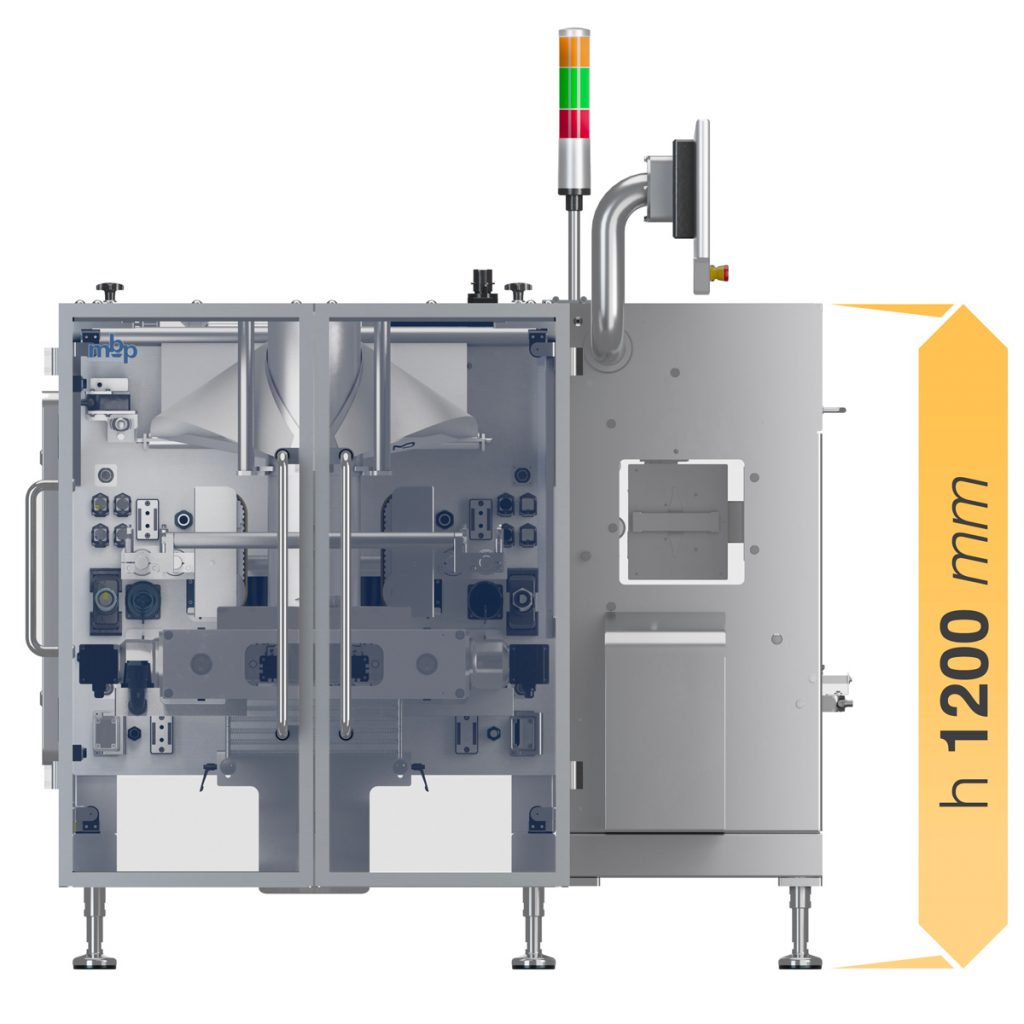 Main Benefits
Replace in 3 minutes the entire QRM sealing unit with the one dedicated to the package you need to produce with all accessories already installed and adjusted. Enter and display on the monitor the exact sealing force you need without any mechanical adjustment.
Produce aesthetically perfect pillow-bag, Steelo-Bag (flat bottom 4 corner seal) and Doy-Style packages. 6-10 minutes for full size changeover.
Double the line whenever you want by adding a twin machine. Everything is already set up. Double your productivity and operational safety.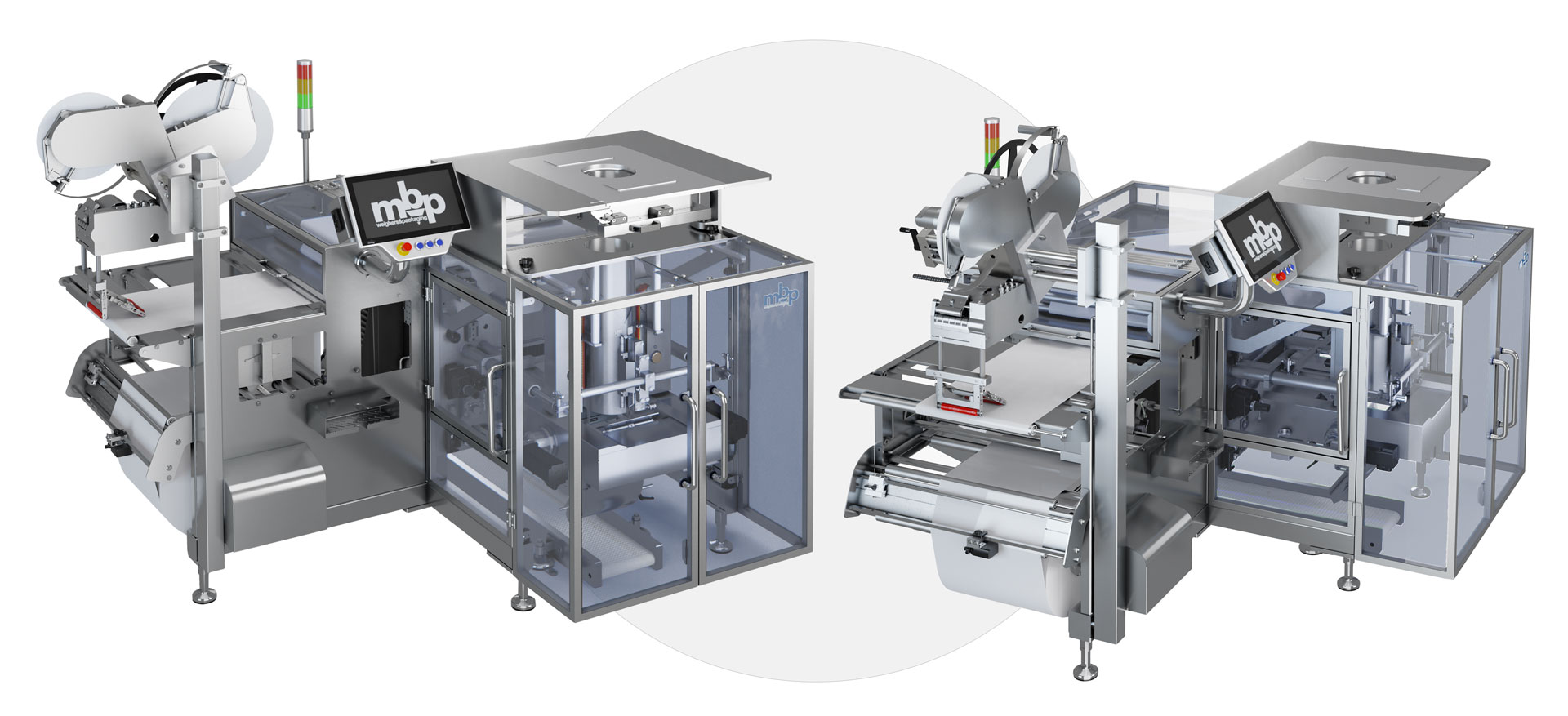 MBP QRM POWER FEEDBACK
QUICK – RELEASE – MODULE

QRM: the new concept of sealing unit interchangeable, removable, rotatable.
To change format from pillow bag or Steelo bag to Doy-style just pull out the first QRM sealing unit and insert the second one (optional), rotated 90°.
QRM is also equipped with motors to activate clamps, bellows and all necessary devices for each type of packaging. In short, the QRM sealing device can:
Reduce the time to change format.
Improve the quality of the packaging.
Increase the wrapping speed.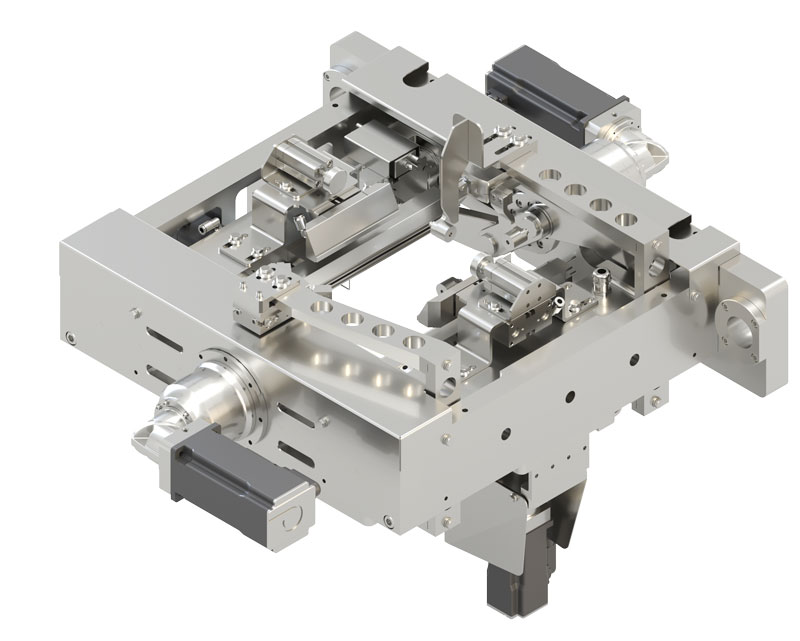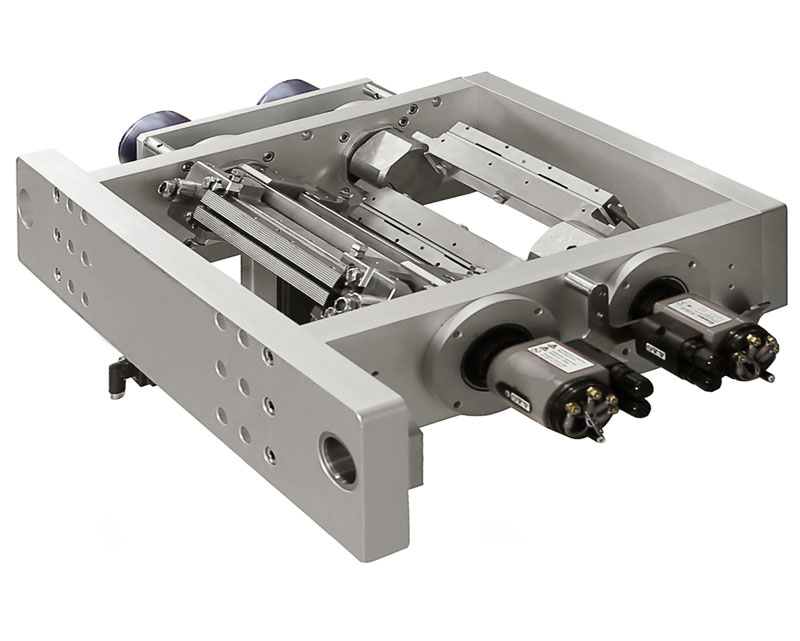 RQ550 Nano ECO-FILM
A New Dimension in Sustainable Packaging
The RQ550 Nano Eco-Film is designed to use mono-film, or recyclable film laminated with paper, even of high thickness. Depending on the film, the machine can produce up to 220 pillow bags per minute and up to 60 square bottom bags per minute.
Advantages:
Unique transverse sealing unit with high sealing pressure and integrated measurement of the applied force. The sealing force is measured on the left and right side of the sealing jaw allowing perfect balancing. The sealing unit (QRM) can be removed in 3 minutes with a simple trolley supplied.
Innovative film unwinding system with only 6 rolls, with a motorized reel-holder shaft that reduces film stretching, optimizing unwinding control.
The film-turning triangle keeps the film centered to a tenth of a mm in relation to the forming tube, ensuring perfectly symmetrical seals.
The RQ550 Nano Eco-Film produces three-seal bags, but also square bottom and 4-seal bags.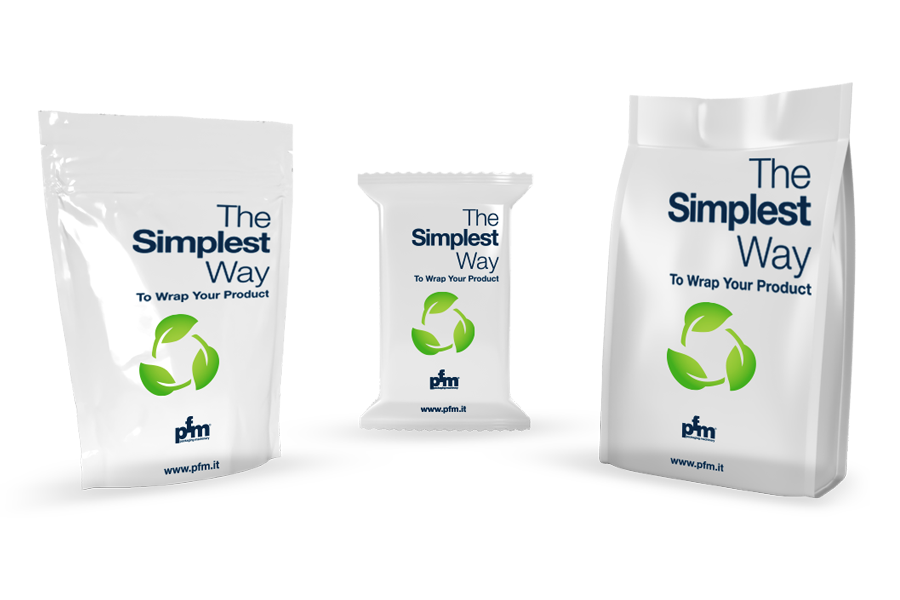 Packages Pillow Bag
W: 65-270mm
L: 60-250mm
Up to 220 bags/min QRM Rotative (cutting pitch up to 150 mm) Gusseted Bag
W: 65-270mm
L: 60-250mm
Up to 220 bags/min QRM Rotative (cutting pitch up to 150 mm) Block Bottom
W: 75-170mm
D: 55-120mm
L: 100-250mm
Up to 60 bags/min Steelo-Bag Sided Seal
W: 75-170mm
D: 55-120mm
L: 100-250mm
Up to 60 bags/min 3-sided
3-sided Zip
W: 90-250mm
L: 60-220mm
Up to 65 bags/min
Feed direction 90° rotated Doy-Style
Doy-Style with Zip
W: 85-150mm
L: 130-180mm
D: 40-80mm
Up to 60 bags/min