Weighing & Packaging solutions for
Fish
Fish may be weighed whole or cut yet must preserve its quality and remain solid whether fresh or frozen. The smooth, slippery surface also makes it difficult to handle during both weighing and packaging stages. MBP weigher components can be fully disinfected to guard against product damage by micro-organisms.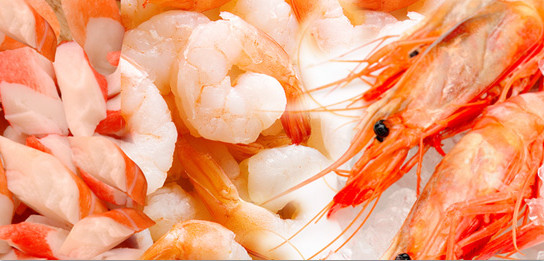 The advantages offered by MBP weighers for fish:
Complete protection of all the machine's components against ingress of salts and aggressive agents typical of working environments in this industry.
Extremely fast, easy cleaning and disinfecting of the entire machine. Can be washed down completely even with water jets.
Machine can be integrated with high-speed packaging machines.
Types of product weighable:
Shellfish
Seafood
Fish portions
Pre-cooked fish
Frozen fish
Weighing & Packaging Solutions
for Fish